A good excuse for an expired listing?
We've never heard a good excuse. It's not uncommon for homes to sit on the market for months…or even years. But time and time again, Abrams Realty succeeds where previous agents fail. Our secret is our advertising, service and process, which completely rejuvenates the marketing strategy utilized to sell a given home. Our success in re-listing and successfully selling homes which have not sold for extended periods spans over a decade.
Your home is not cookie cutter. So don't settle for copy-and-paste marketing.

Abrams Realty employs an in-house team of creative professionals who individually brand and market the homes we represent, and a carefully-thought-out, bespoke marketing plan is created for every home we sell. This, combined with our national reach, ensures that your home's marketing campaign is as unique as it is effective.
10 reasons your home didn't sell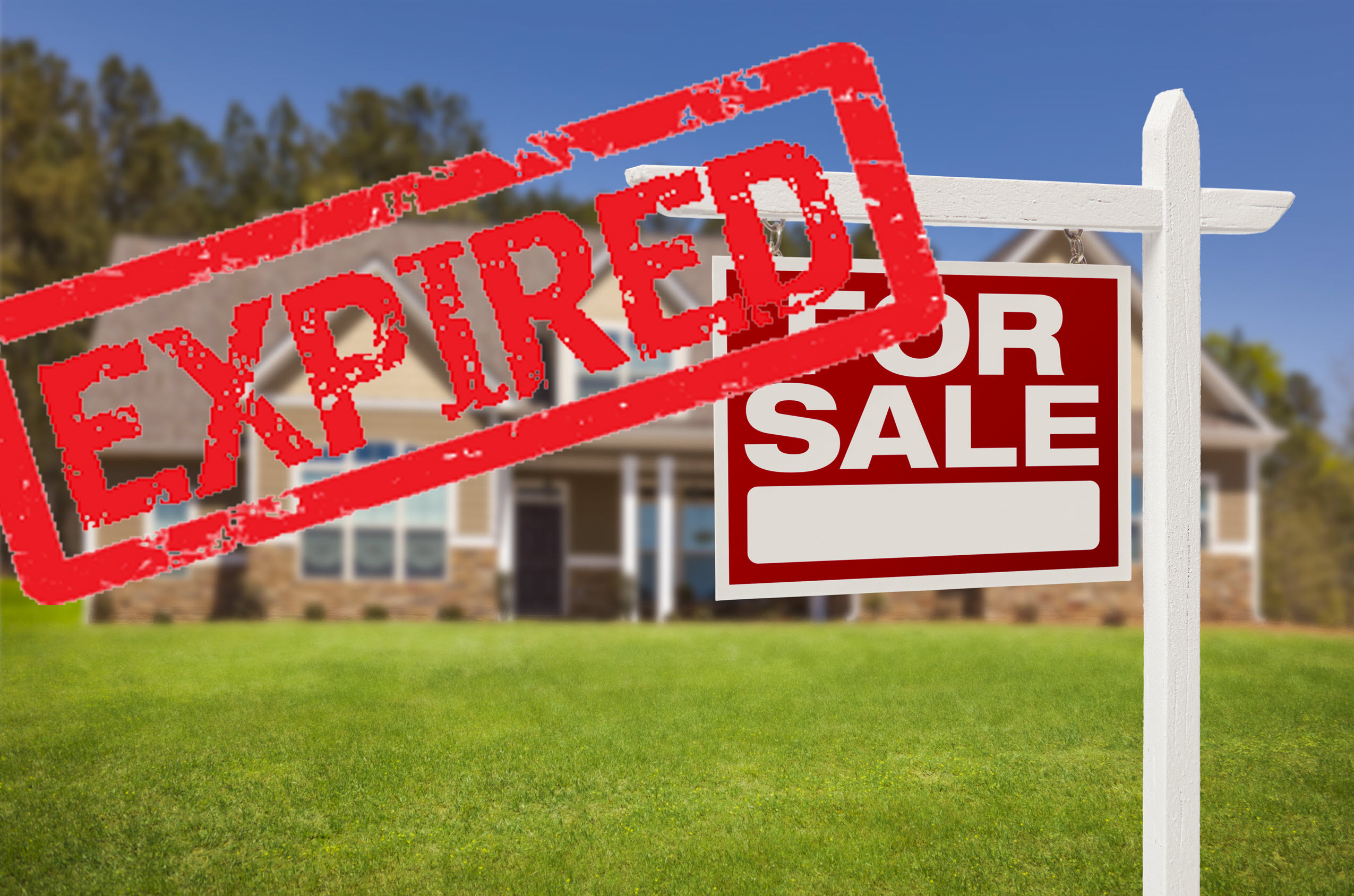 Most homeowners how have had their listing expire asked the question "why isn't my home selling?" The answer in some circumstances may not be abundantly clear. In other cases, there is no doubt why the house is not selling. As a home seller, the thing you dread most is being unable to sell your home. What if you put it up on the market, do all that hard work, and no one is interested? Dwelling on such thoughts can be upsetting, to say the least. Fortunately, your worries are probably somewhat unfounded. Most homes do sell; it just takes time in some cases. There may be some changes, however, you can make to improve your odds of selling more quickly and for a better price.
Below you will find the most common reasons why your house is not selling. We hope you head the advice and make some changes and hire us! By doing so, you'll dramatically increase the odds of sitting at a closing table shortly.
1. Your Photos Don't Do Your Home Justice
Taking pictures of your home with your mobile device might have been good enough ten years ago, but it is certainly not good enough now. Today's buyers expect high-quality pictures that show off the best features of your home. Anything less than great pictures will turn away a lot of buyers, which is exactly what you don't want.
We use a professional photographer when listing the homes we represent for sale. We know how important the first impression is and how color, and lighting will matter. Talk to your us about getting the best pictures. Beautiful photos will allow you to put your best foot forward in the first interaction buyers have with your home, which is online.
Most buyers will pass on your home and not read a single word of the listing description if the photography is poorly done. There are a few things that many real estate agents do that are huge home selling mistakes when it comes to photography. Here are some of the more common ones:
Not having enough photos – most multiple listing services around the country along with the popular real estate websites allow you to have a lot of photos!
It goes without saying your photography should be clear and vivid.
Not shooting specific rooms in the home – the whole point of showing off a home online is to make clear to a buyer exactly what you are selling.
Not showing off the highlights enough – for example, the kitchen in many homes is the most important room. So many agents don't give buyers enough shots.
Taking pictures of furniture and not rooms – many agents don't have the skill to take exceptional photos
Taking pictures that make the home look better than it is. On the opposite end of the spectrum is taking pictures with a wide angle lens that makes the rooms look double their size. This sets the buyers looking in person up for disappointment and wasted showings.
Photography is one of the most important aspects of real estate marketing. If your agent missed the boat here, you are suffering from it.
2. Your Price is Too High
Pricing a house too high is the #1 reason why most homes don't sell. So when sellers ask "why isn't my house selling?" this is almost always at the route of the cause. A price that is too high is guaranteed to push away buyers.
Pricing a home is an art and a science, and the ability to price a home well from the start is a valued skill among Real Estate Agents. One of the main reasons you hire a respected agent is because he or she can price your home right at the beginning, avoiding the stress and frustration that comes from pricing too high and having your home sit on the market for months.
Your home is only worth as much as someone will pay for it. It doesn't matter how much you purchased it for, how much you spent on renovations, that your house is nicer than the one down the street or how much you love it. If people are not offering to buy it, then you probably priced it too high. There are many myths about pricing a house that should be avoided at all costs. Many of these myths cause homes not to sell.
Luckily, getting new interest in your home usually only takes a noticeable price reduction. If you are brave enough to cut the price by 5% or more, you will draw in new buyers. And you may not have to sell for that reduced price, either. You can always negotiate, and maybe even be fortunate enough to attract a few buyers at the same time. Having multiple buyers at the same time could start a bidding war. We are often able to use this stragety to make our sellers even more money on the sale of their house.
3. You Hired a Weak Real Estate Agent
I am not saying your agent should be off lifting weights in their spare time – in fact far from it. What so many consumers do not realize is just like every other industry there are those who excel at their craft and others that do not.
Hiring the wrong real estate agent is a common reason why homes fail to sell.
Unfortunately, it is very easy to break into the real estate industry. Real Estate agents are a dime a dozen. In fact, most people know multiple agents. How many doctors do you know? Probably not nearly as many unless you are riddled with health problems.
The point is it takes a lot of hard work to be at the top of your game. If you hire just anybody to sell your home, you're more than likely going to get mediocre results.
Here is a fact that will come as a major shock point – 96% of all real estate transactions are done by 3% of all licensed agents. There are a lot of real estate agents out there running around with next to NO business. It is no wonder why so many sellers make bad agent choices! If more sellers paid attention to who they were hiring they would be far less home sale failure.
If you don't want to be asking yourself why your house hasn't sold then understand how to pick a Real Estate Agent to sell your home. With us, you get great advice from the start.
4. You Are Too Focused on The Open House
Open houses are not nearly as useful as most sellers imagine. While it can feel great to open up your home and show it off to a long string of visitors, often the people that come to open houses are not your target market.
They may be nosy neighbors, window shoppers, fantasy shoppers or sometimes even criminals staking out your place to rob later… it does happen. Serious qualified buyers schedule showings with real estate agents. These buyers are vetted financially.
Open houses bring window shoppers and anyone else with a pulse.
You may in fact be doing open houses every weekend because the weak agent you hired has suggested it. What many homeowners fail to understand is that open houses benefit real estate agents far more than they do sellers.
Agents use open houses as an opportunity to prospect for business. For example, the buyer who stopped by who can only qualify to spend $100,000 under your asking price. They aren't going to be buying your home but to the agent they are a real prospect to purchase another home!
Your agent's time and energy is far better spent marketing your home, making connections with other Real Estate Agents around town to find interested buyers and just generally doing the things that a good agent does best. Open houses are not necessary to sell a home in the digital age.
5. Your Home Doesn't Put Its Best Foot Forward
All the professional pictures in the world can't fix an ugly house. Whether you have a kitchen from the sixties or a lawn filled with old cars and appliances, if you have not gone to the effort to pretty up your home you cannot expect to attract a lot of buyers.
Your competition are cleaning up their homes, renovating where necessary and just generally trying to appeal to the buyers of today. If you want to be competitive you will need to do the same.
There is no need to go crazy with renovations, either. The reality is that a lot of serious renovations do not pay out in the end. What you need to do is talk to us about what needs to be polished.
You may need professional cleaners, a junk haul off, to move some stuff into storage or just a fresh coat of paint. You should also have someone do a sniff test for you as well. Foul odors are a major home selling mistake. At times we all get used to the natural odor in our homes. You might not even be aware that "Rex" or "Felix" are a major distraction to buyers.
6. Your Home is Too Personalized
One of the great things about owning a home is that you can make it just like you like it. But when you are trying to sell, you want the buyers to be able to see themselves in your home, which may mean removing some of the personalized things that you fell makes your house a home.
One of the more common reasons a home is not selling is over personalization which buyers can't see past.

It may be difficult to see what needs to go, so have a talk with your agent about how to best present the home to potential buyers. You may need to store your collectibles, to take down the wall of family photos or to clear out all your stuff from the garage. Whatever you need to do, just know it will be worth it if you can sell the home.

7. You Aren't Being Flexible With Showings
Without a doubt there are things about selling a home that can be difficult. You are expected to keep a clean house and be ready for a showing at the drop of a hat. You then have to pick up the kids, the dog and all their belongings. Of course the agent is asking for a showing at 7 p.m right in the middle of dinner. All of these things can be a real pain in the neck.
Selling a home unfortunately is all about being ultra flexible. You need to think about the buyers schedule NOT yours. Every showing you turn down is someone that might have purchased the home. A significant home selling mistake is not allowing showings.
8. You Make Your Listing Agent Accompany The Showings
It may take a little trust on your part, but the best environment for a buyer to get to know your home is without you or your listing agent there. Making the listing agent attend the showing is pointless and could be making your home harder to sell. Accompanied showings do not sell homes.
The buyer's agent and the buyer will come to view your home and look it over, inside and out. They need their privacy to discuss what they like, dislike and the goals of the buyer. None of that can happen naturally if other people are around with opposing interests. Your agent works for you, the buyer and the buyer's agent know it.
Having the listing agent in attendance makes the buyer feel uncomfortable – they cannot speak freely. What you need to understand is a real estate agent does not talk someone into buying a home.
Pointing out the nitty gritty of your property is not going to sell it. Buying a home is an enormous financial decision. In thirty plus years of selling homes, I have never once talked someone into purchasing it. Don't expect your agent to have these magical powers.
Pointing out your brick walk, granite counters and central vacuum is not going to sell your place. Sorry this is not how sales work. Don't kid yourself.
The reason most real estate agents use lock boxes is to be more productive. If your agent has all the time in the world to accompany showings then you have hired someone who doesn't have much business. Making your agent attend all visits will cause lost showings. Lost showings equal lost opportunities.
9. Bad Market Timing
Homes sell at all times of the year, however, there is no question that some months are better than others. For example, here in the in Virginia, Spring is the best selling season by far. The winter on the other hand is the worst time of the year to sell a home. However, this can vary in certain neighborhoods. We have seen that in certain neighborhoods there are far more listings in the spring and summer than in the fall and winter therefore sellers have better success in the fall as there is less competition.
If you want to maximize what your home sells for and how quickly always consult with us as we are local agents who know the market. If you put your home up for sale at the worst time of the year expect it to take longer to sell.
10. A Mixture of All of The Above
There may not be just one cause of why your home is not selling. In fact, it may be a combination of many of the reasons we have mentioned. This is where you need to do a little bit of soul searching. Let us help you sell the house, you still have a chance to make amends and get your sale on track.